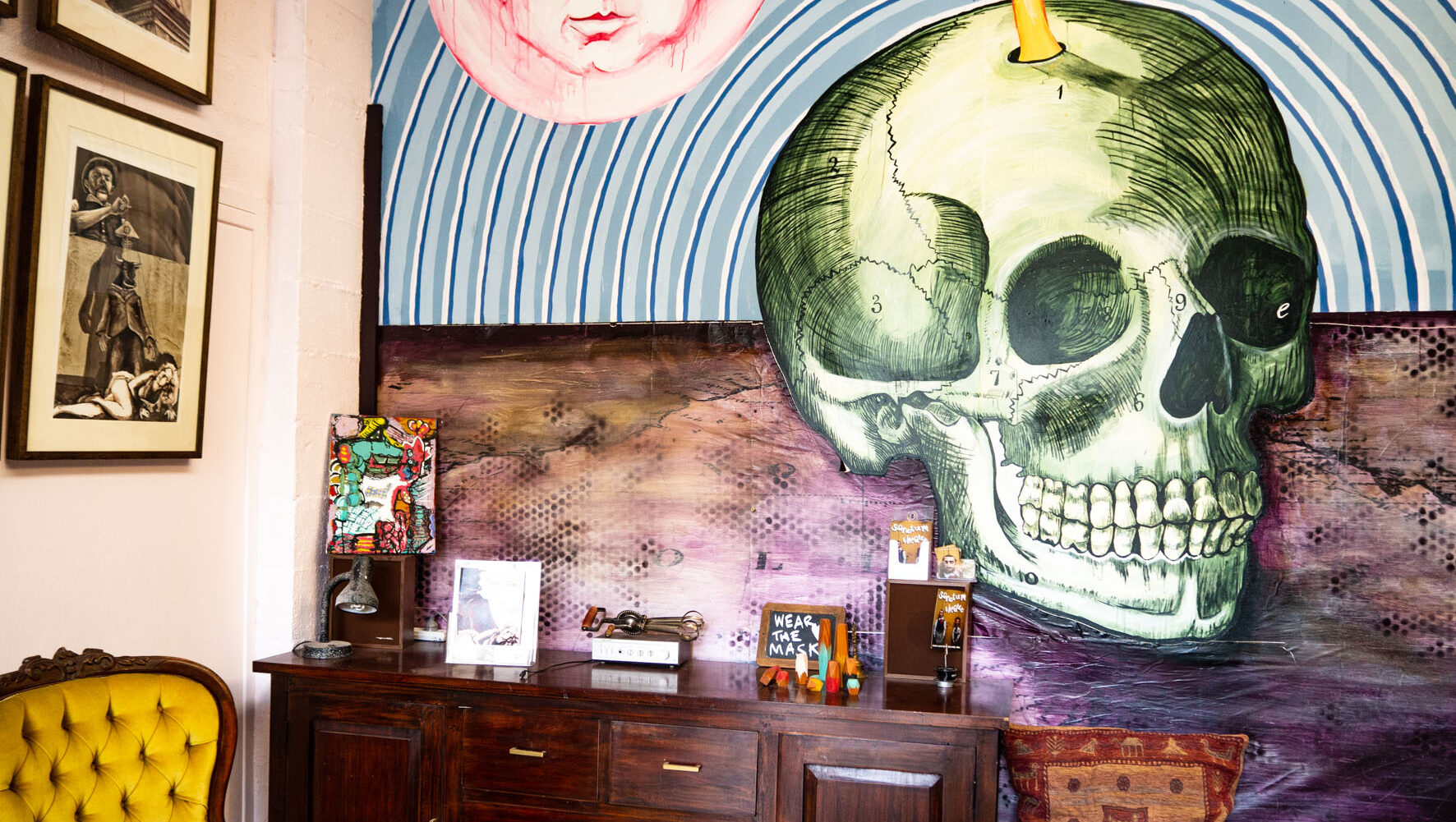 15 – 17 Oct 2021, Banyule Open Studios Weekend
Experience giant puppets and street art. Peruse jewellery, paintings, drawings and photography by Sanctum artists on display in our new gallery. Join the ongoing conversation on mental health, art and community that is Silent Revolution. Join us for a drink when Sanctum Studio throws open its doors for the inaugural Banyule Open Studios weekend.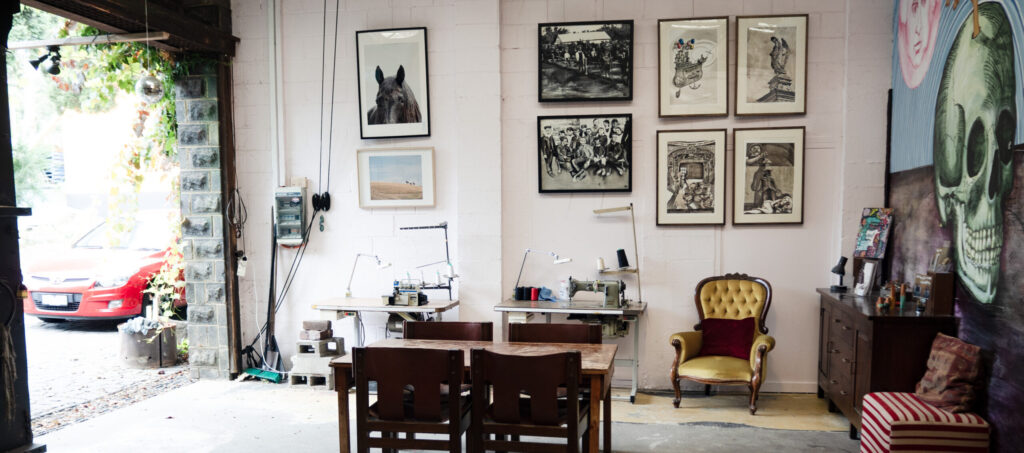 Lachlan Plain
Since childhood Lachlan has lived in other worlds, on different plains, navigating them via several mediums – performance, painting and the written word…
As artistic director of Sanctum Theatre Lachlan has written, designed, directed, performed in and produced many plays, live art events, puppet shows, roving acts and a short film. Recent productions include Life is a Carousel (Green Room Award, 2017) and The Man Who Cannot Sleep (White Night, 2019).
Lachlan also works for the Snuff Puppets, a giant puppet company, touring to Australia, Denmark, Sweden, Germany, South Korea, Thailand, Brazil and Chile.
Lachlan won the 2012 Impress Prize for The Lost Journals of Pedro Piscator and other Tales, an eclectic illustrated collection of tall tales published by Impress Books. He also creates street art, public art and community art – most notably Life on Planet Daisyworld (2015), a 30 x 10m mural in Fitzroy.
Silent Revolution (Jasmine Powell)
Jasmine Powell is a writer, artist, mentor and facilitator inspired by Permaculture (care for people, the earth and future).
She created Silent Revolution in 2007 in the form of a group exhibition as part of the Melbourne Fringe Festival. She exhibited one thousand passport-sized photos in her home on Gertrude Street in Fitzroy, Melbourne. The photos depicted the minutiae of her life over three months. The exhibition was her attempt to shift from horror to sanctuary following her recent psychosis. She was interviewed on her local community radio station, Triple R, but never voiced the impetus for the exhibition to the public.
Jasmine disregarded her inner voice to pursue Silent Revolution as a business until 2020 when she received a Banyule Business grant to create this website. The reason for her silence all those years? Madness, malaise and melancholy. She did, however, build a self-sustaining lifestyle with her husband and son, including a mudbrick cottage and food-producing garden in Eltham, and Sanctum Studio in Greensborough. She accepts she has something to share through her creativity, mentorship, facilitation, and permaculture practice. She is here as a catalyst so you too may find your voice.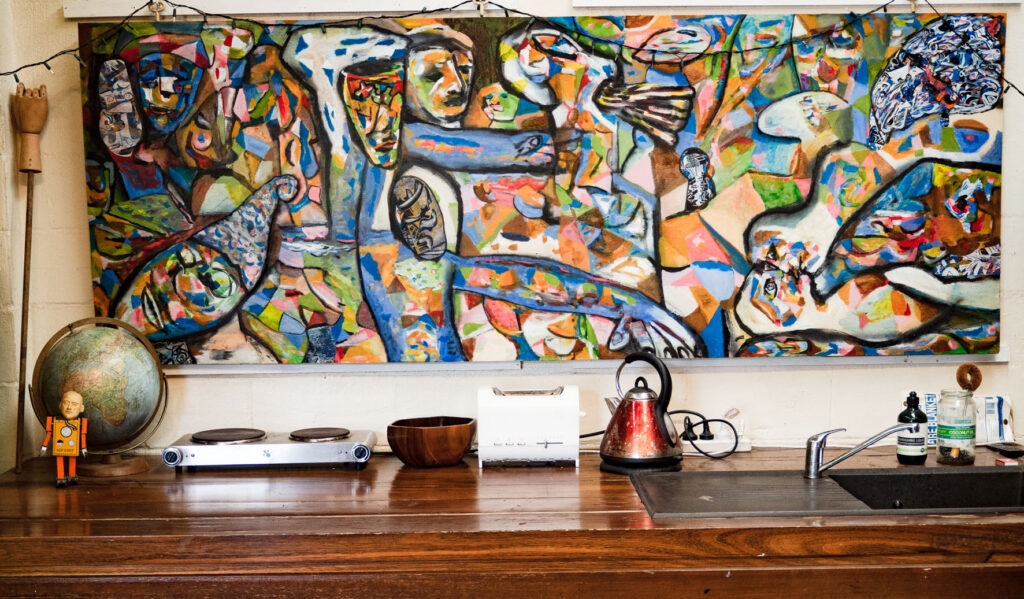 Sanctum Studio exhibitions are supported by