26 June – 11 July 2021, Melanie Faith Dove & Jessica Page: FABLE (exhibition)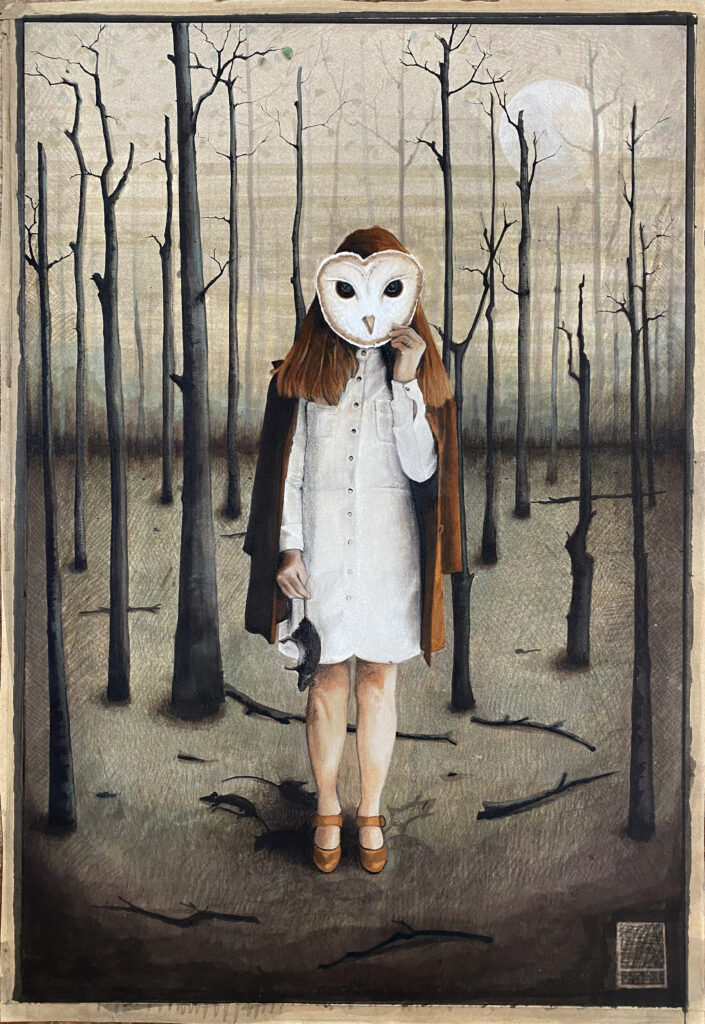 Shop
Melanie Faith Dove
Dove's photographic art is uniquely bold, surreal and kitschy.  Let a little white duck lead you on a mythical journey into the woods while two stunningly contrasted female leads take the stage.
FABLE is an intentional break-away for the Montmorency-based documentary photographer, Dove.  It's shot in Kangaroo Ground where Dove takes her duck, Butter, on outings to swim in the dams.
Dove has worked as predominantly a documentary and news photographer for over 20 years.  She has published many books, and has had work featured on everything from Australian billboards to stamps.  She has won awards including the National Photographic Portrait Prize People's Choice Award, 2013.
Jessica Page
"Fairytales and fables use animals and fantasy to provide moral guidance and express ideas that would otherwise be unpalatable, and likewise my work does much the same."
Residing in Hurstbridge Page has had three sell-out shows in Eltham, including two at the Light Factory Gallery.  She channels an incredible passion into her art on top of a full-time career as an Entomologist.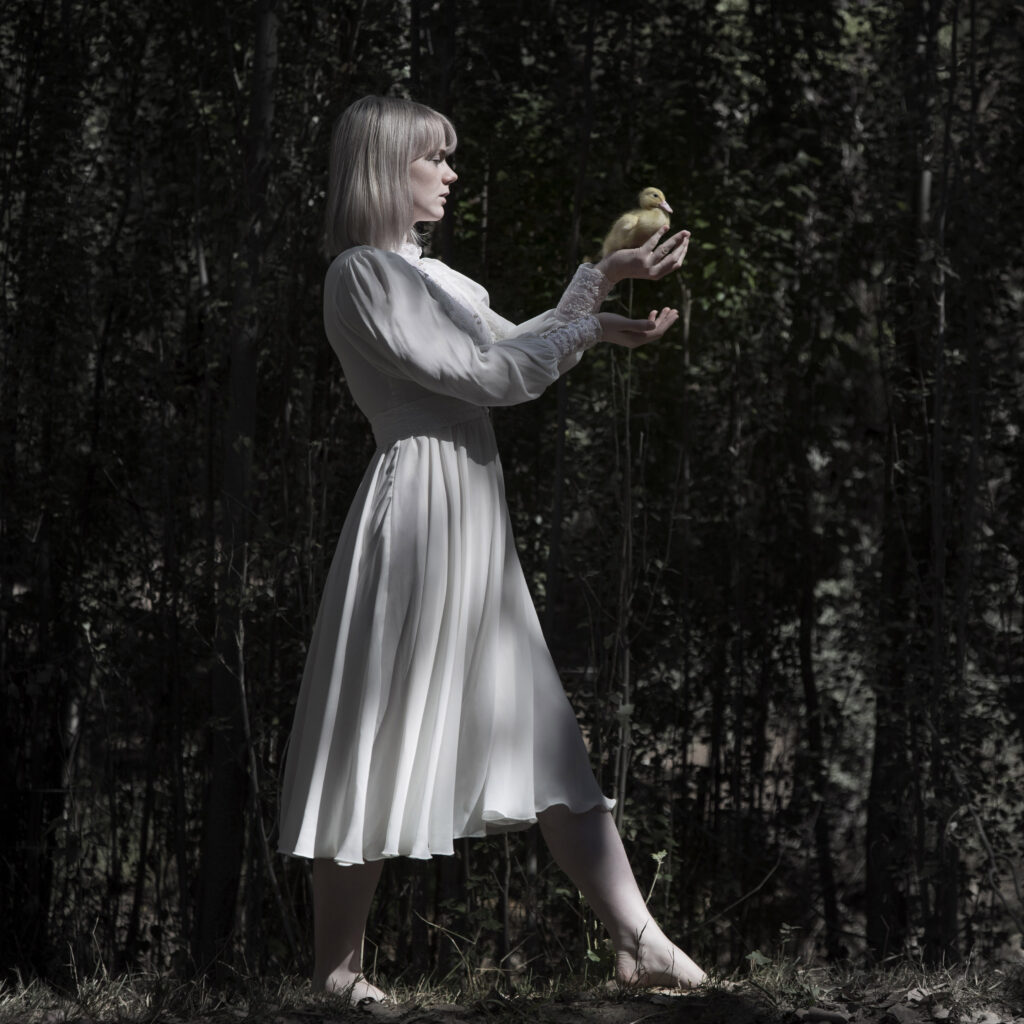 Sanctum Studio exhibitions supported by