5 – 20 March 2022, Philip HOWe: Wild Dog Paintings (exhibition)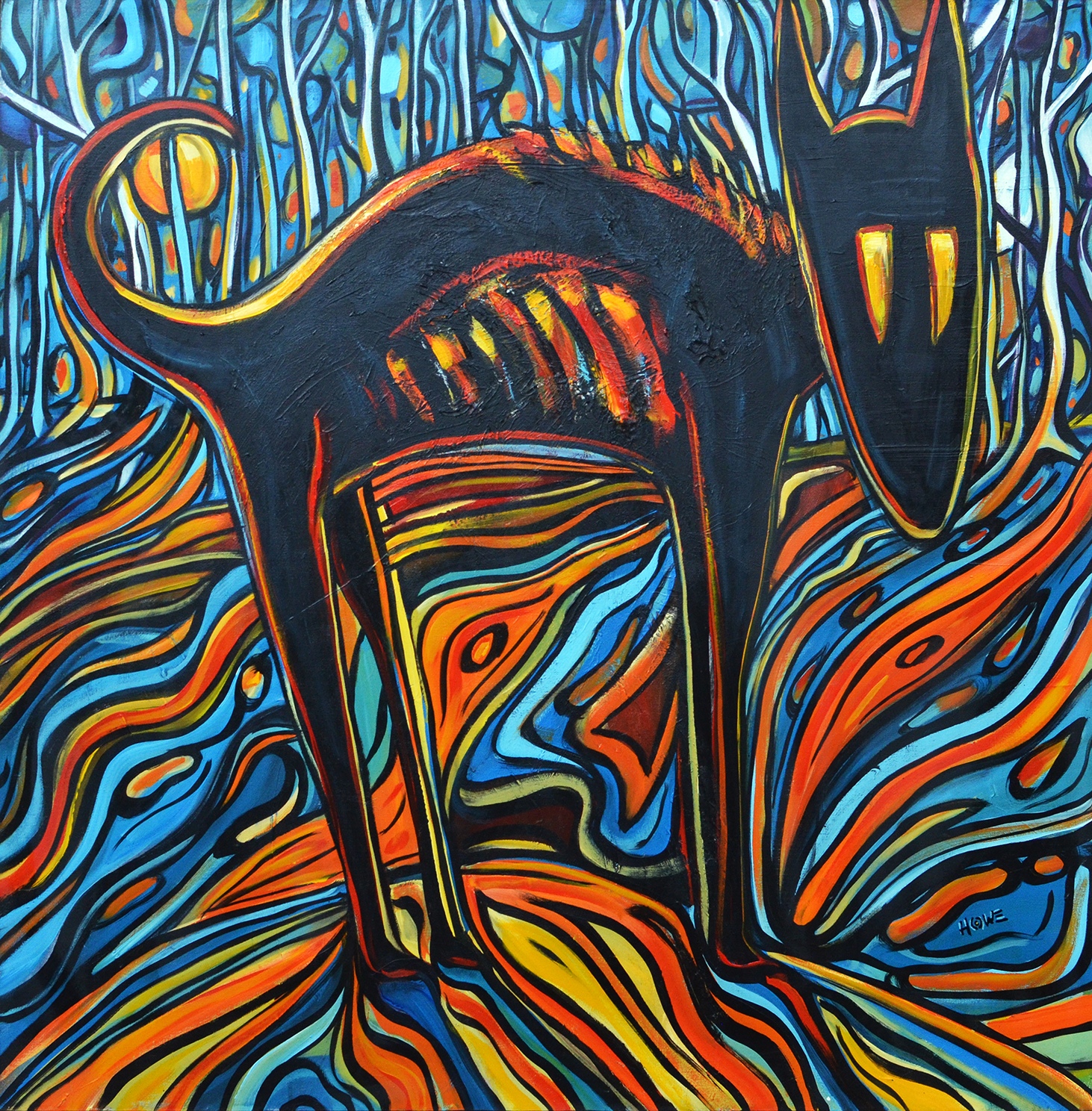 Phillip HOWe, Artist – Painter & Sculptor based in Melbourne.
HOWe's works are known for their rhythmic energetic lines, patterns, bold colours and distinctive narrative graphic style. HOWe's core body of work explores issues in relation to our environment, biodiversity, sustainability and cultural diversity.
HOWe's strong connection and heritage to the indigenous outback is reinforced through his iconic outback Wild Dog series; originally created by a unique observation of the negative silhouette shapes which naturally occur through the sculptured rock formations of the Australian landscape.
Opening: 5 March 2022, 2 – 4PM
Dates: 5 – 20 March 2022
Sanctum Studio, 6/183 Para Rd Greensborough
11AM – 4PM, Thurs – Sunday
Sanctum Studio exhibitions supported by